I figured that with yesterday's
Shake It Off Battle
, you've been "music'd out." I'll resume the whole regularly scheduled program thing next week. Maybe. If I feel like it.
Today, I wanted to talk about Kim Kardashian and her naked body being emblazoned across millions of copies of Paper magazine. If you haven't already seen this - count yourself lucky - I'm sure that you have at least caught wind of it being "a thing."
Just a few thoughts.
I know a lot of women, friends, men, people in general have read some of my posts about princesses and how as women and very young girls, we are being fed a lie constantly. I've had serious strains in relationships over my views and I've had to defend myself on several occasions. And I am unapologetic
BECAUSE
Kim Kardashian catapulting to fame via sex video, broken relationships, lots of nude-ish photos, and the basic selling of her body non-stop is just a result of so many of us believing this lie - that our bodies (AKA Beauty) are the only thing we (women) have to offer the world. Everyone wants their shot of fame and how better to do that than (in true Kardashian fashion) get a reality show and sell every little bit of your life. Give it up, ladies.

Women aren't the only ones buying this lie. Obviously, guys are falling for it too. Even when asked why he married Kim, her husband didn't list off anything having to do with her character or her spirit or her mind. I think he basically just said "She was hot." Wow. Kim and Kanye, you deserve each other. Poor North.
I'll be fair and admit that we can't see everything in their lives - both these folks are selling an image - it's just sad that this is generally to "go to" image that is being sold. Full frontal. No boundaries. No self-respect.
So, let's take a moment and celebrate some true female greatness.
Amelia Earhart.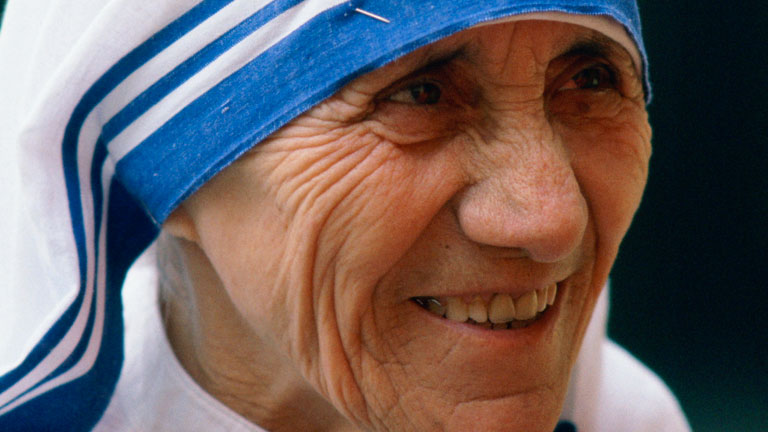 Mother Teresa
Marie Curie
Charlotte Bronte
You and Me?
There are more awesome women out there (but I'm sipping coffee as fast as I can and trying to get to the gym before 8am - not gonna happen). All of the women pictured above did THEIR thing. They didn't or don't seem to let cultural morays and taboos stand in their way.They don't care what MEN think of them and they certainly don't seem to listen to the critics.
Kim Kardashian is actually doing all of the above as well....except my examples of feminine greatness don't appear to be selling their bodies. They pursued science, flight, literature, social justice, and motherhood. All really great and honorable things. They all did it with their clothes on (to my understanding) and they all held true to their beliefs and were unyielding (maybe Kim just believes in something much more superficial).
These are a few of the women we should hold up to our young girls and boys as great examples. But they are not the ONLY great women. These females greats should be peppered in among the mass of strong, REAL women (friends and relatives) that our kids live life with daily. Like Ms. Britt who packs food bags and mentors young mothers still in high school. or Ms. Jessica and Ms. Melissa who are ministering to the people of the Czech Republic. or Ms. Radha who is partnering to revitalize a dying church. or Aunt Beth who stepped away from a career in writing and now home schools and raises her eight children. or Nana who feels like God has her in the classroom to serve kids of active duty servicemen and women. Or Ms. Heather who makes movies. Or Ms. Lyndie who basically sails the money ship of a cancer center. That's a lot of great women...and those are just off the top of my head.
Our kids need to now what REAL WOMANHOOD looks like. Otherwise we will have girls who view themselves as a commodity and boys who do the same.
And that is not acceptable.